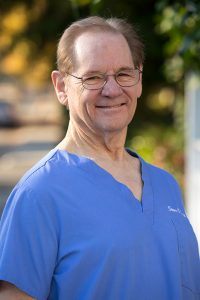 Steven J. Brazis, DDS
Dr. Steven J. Brazis attended dental school at the University of the Pacific School of Dentistry in San Francisco and graduated in 1973. He has been practicing general dentistry ever since. He bought this practice in 1995 and has had a very successful and fulfilling 20+ years with mostly the same staff.
Dr. Brazis is a member of the American Dental Association, the California Dental Association, and the Sacramento District Dental Society. He is a past member of the San Francisco Dental Society, where he also served a term on the Curriculum Committee, responsible for the continuing education programs for the society.
Dr. Brazis practices all phases of general dentistry and has had extensive experience in some aspects of oral surgery, but enjoys most the sense of fulfillment of helping someone achieve their best smile employing the latest technology available to the dental field.
He is married with five grown children and one grandson. Dr. Brazis's interests are mostly outdoor sports. He loves backpacking and getting up into the high country of the Sierra Nevada Mountains. He has climbed almost all of the peaks in the Sierra Nevada range between Mt. Whitney and Yosemite at one time. He is an amateur photographer and computer nerd.
Meet Our Team
Dr. Steven J. Brazis works closely with his team to make sure that all of your needs are met with gentle, quality care. We are proud to offer the care of a highly trained team who are all committed to your comfort and health. To learn more about our team and to set up your next visit with our dentist in Sacramento, California, please call us today at 916-731-5151 and schedule your next appointment!
---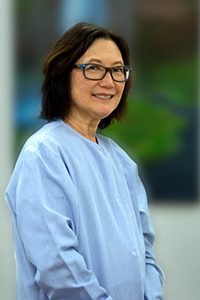 Ellen – Registered Dental Hygienist
I have been a registered dental hygienist for 22 years, 17 of those with this practice. I have enjoyed being a part of our patients' dental health care. I also enjoy catching up with my patients' lives when they come in and talk about their experiences. We have become very close friends. I have watched their children grow up into young adults, some with children of their own now a part of our practice.
---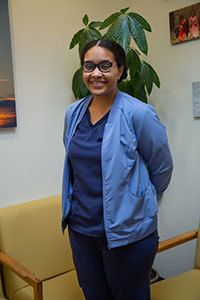 Alyssa – Front Office Receptionist & Insurance Coordinator
I have been working in the dental field for the past four years. I have mostly worked in the front office positions doing appointment scheduling, treatment coordinating and handling insurance concerns. I love being in a field that has the ability to change people's lives! It brings me great joy to witness the happiness that people feel when they complete treatment. I also enjoy the educational aspect of dentistry and learning new things within the field.
I currently handle patient interactions, billing and insurance matters, and ensuring a smooth flow of our days in the office.
When I'm not in the office I enjoy time with my four cats, doing community work, cooking a new recipe or playing video games!
---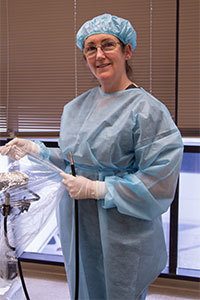 Kirsti – Registered Dental Assistant
I have been a dental assistant for over 35 years. I have always enjoyed helping patients achieve their optimum dental health and beautiful smiles.
I have lived in Sacramento for 36 years and am a mother of one daughter and grandmother of one granddaughter. I like to spend my free time cooking, working out and hanging out at the beach.
---