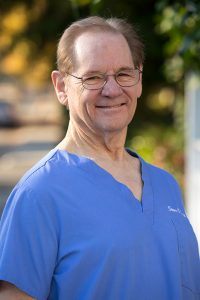 Steven J. Brazis, DDS
Dr. Steven J. Brazis attended dental school at the University of the Pacific School of Dentistry in San Francisco and graduated in 1973. He has been practicing general dentistry ever since. He bought this practice in 1995 and has had a very successful and fulfilling 20+ years with mostly the same staff.
Dr. Brazis is a member of the American Dental Association, the California Dental Association, and the Sacramento District Dental Society. He is a past member of the San Francisco Dental Society, where he also served a term on the Curriculum Committee, responsible for the continuing education programs for the society.
Dr. Brazis practices all phases of general dentistry and has had extensive experience in some aspects of oral surgery, but enjoys most the sense of fulfillment of helping someone achieve their best smile employing the latest technology available to the dental field.
He is married with five grown children and one grandson. Dr. Brazis's interests are mostly outdoor sports. He loves backpacking and getting up into the high country of the Sierra Nevada Mountains. He has climbed almost all of the peaks in the Sierra Nevada range between Mt. Whitney and Yosemite at one time. He is an amateur photographer and computer nerd.
Meet Our Team
Dr. Steven J. Brazis works closely with his team to make sure that all of your needs are met with gentle, quality care. We are proud to offer the care of a highly trained team who are all committed to your comfort and health. To learn more about our team and to set up your next visit with our dentist in Sacramento, California, please call us today at 916-731-5151 and schedule your next appointment!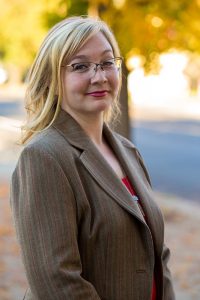 Vanessa – Front Office Manager
Hello, my name is Vanessa Payne. As of October 2016, I have joined Dr. Steven J. Brazis's team as the practice's front office manager. I really look forward to working with all of Dr. Steven J. Brazis's patients; everyone I have met and worked with thus far has made me feel most welcome in this office and very much a part of a new family. I love working and volunteering in the healthcare community of Sacramento. I am a northern California girl, born and raised. I love the outdoors and spending as much time with my husband and kids as possible. Traveling, hiking, camping, art, photography, and my family are all passions of mine. I have traveled and hiked most of California and look forward to my future adventures!
---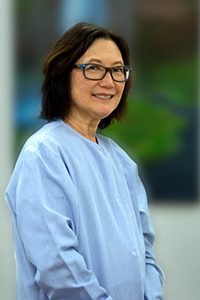 Ellen – Registered Dental Hygienist
I have been a registered dental hygienist for 22 years, 17 of those with this practice. I have enjoyed being a part of our patients' dental health care. I also enjoy catching up with my patients' lives when they come in and talk about their experiences. We have become very close friends. I have watched their children grow up into young adults, some with children of their own now a part of our practice.
---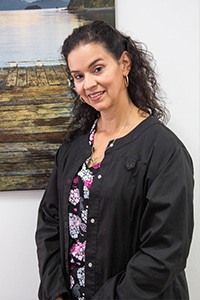 Olivia Soto-Brown – Registered Dental Hygenist
I have been in the dental field for over 30 years and have been blessed with a wonderful career. My mom told me long ago, "If you love what you do for a living, you'll never work a day in your life." I love to paint, read and spend time with family.
---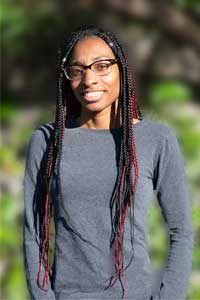 Shalia – Registered Dental Assistant
Hello, my name is Lia. I've been a dental assistant for 9 years. The best part of my career is meeting patients and listening to their life stories, then watching them leave the office with a smile. In my spare time I enjoy taking my dog on walks and hiking.